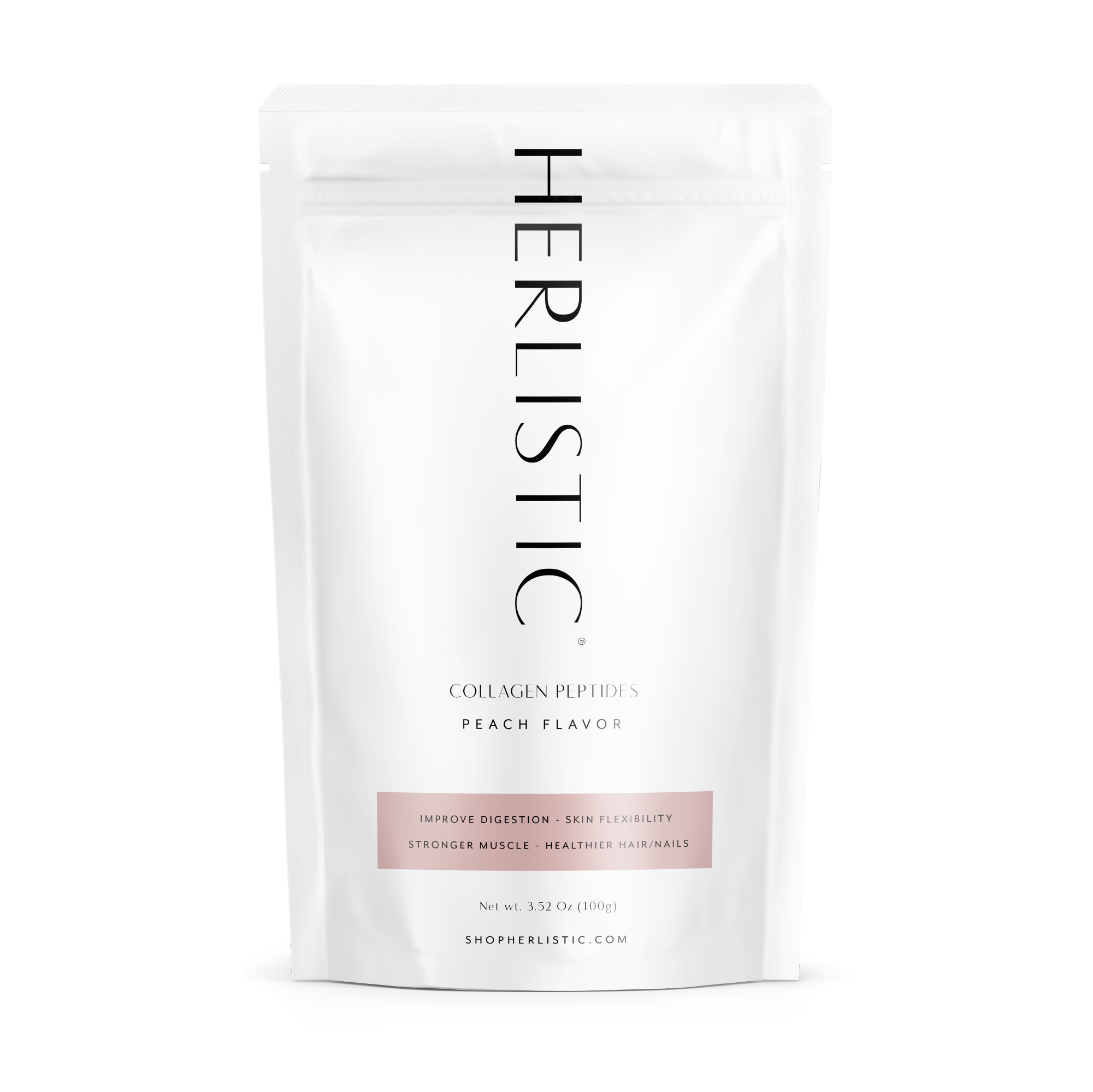 Vegan Peptide Collagen Peach
Why Our Vegan Peptide Collagen Peach?
Our Herlistic's Complete Plant Peptides Collagen is an advanced blend of plant peptides and botanicals designed to build, hydrate, and protect for more glowing and youthful skin.
Beautiful skin and healthier aging don't only come from animal protein. Plant-based nutrients pick up where peptides leave off to turn on your body's own collagen-building factory.
Clinically-tested ingredients shown to increase skin smoothness, elasticity, hydration, and reduce the appearance of wrinkles. A light and refreshing taste you'll love in a clean, cruelty-free, 100% plant-based drink comes in two delicious flavors that your taste buds will love. 
Benefits of Vegan Peptide Collagen Peach
This blend of real plant extracts is formulated to support you in boosting your own collagen production to aid in exercise recovery, joint support, skin elasticity, and the integrity of hair, skin, and nails.
PLANT-BASED, NON-GMO COLLAGEN BUILDER: Our vegan collagen booster provides your body with essential collagen building blocks, specifically: Aloe Vera, Pea Protein, Silica, Vitamin C, and Vitamin E.
POTENT GROUP OF ACTIVE INGREDIENTS: Every ingredient was thoughtfully chosen aid in jumpstarting your body's collagen production: pea protein for a full amino acid profile, organic vitamin C from acerola cherry to help regulate the synthesis of collagen, vitamin E from sunflowers to protect against oxidative stress in the skin, and silica from bamboo to support structural components in the skin, hair, and nails.
DELICIOUS AND VERSATILE BLEND: No need to sacrifice taste here as the peach flavor makes it a perfect addition to your smoothies, coffee, or other recipes.

Ingredients: Organic rice peptide, organic pea peptide, organic rice protein powder, and psyllium husk.
100 grams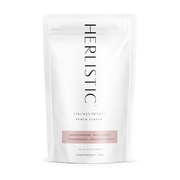 Vegan Peptide Collagen Peach